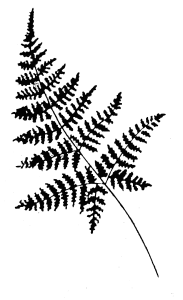 Fern Prairie Cemetery is located on the former Lewis VanVleet  "160 acre Donation land claim". Leaving Missouri with a team of oxen in 1853 Lewis VanVleet arrived in Oregon City that same year. Oct 1855 Lewis filed a land claim in Fern Prairie, neighboring the Joel Coffey land claim.
The first recorded burial in the Fern Prairie Cemetery was that of Lewis VanVleet's future father-in-law, Joel Coffey, who died on Dec. 10 of 1855. Shortly afterwards on Feb.3 1856 Lewis married Elizabeth Angeline Coffey. The new family called their land claim "Oak Grove Farm". On the funeral records of Alexander Coffey  the cemetery burial place is called "Oak Grove Farm Cemetery". As time passed and families began selling parts of their land claims, the VanVleets donated what is now the old section of the Fern Prairie cemetery to the community for use as a community cemetery.
In 1906 Pickney Blair, Frank Butterfield and Thomas Dorman deeded the cemetery to the Fern Prairie Cemetery Association.  In August 1946 Fern Prairie Cemetery purchased a parcel from C.F. and Ella Webberley, Dec. 13th of 1977 a second parcel was purchased  from Joseph and Neal Webberley and a third parcel was purchased from Daniel C. Gates  in May of 1990.
During a special Election in 1954 the Fern Prairie Cemetery Association petitioned for the cemetery to become a County Cemetery District. The ballot measure passed and Fern Prairie Cemetery became "Clark County Cemetery District No.1.  By becoming a Cemetery District the cemetery became tax supported and guaranteed to be taken care of according to the laws put forth by the State of WA.  for Cemetery Districts. 
---