Filter:
Clear
|
Old
|
1st Addition
|
2nd Addition
|
3rd Addition
|
Columbarium
|
QA 4x4 Ash Gardens
|
QC 2x2 Ash Gardens
|
QM Upright Memorial Section
|
Unknown
John Everett Atkins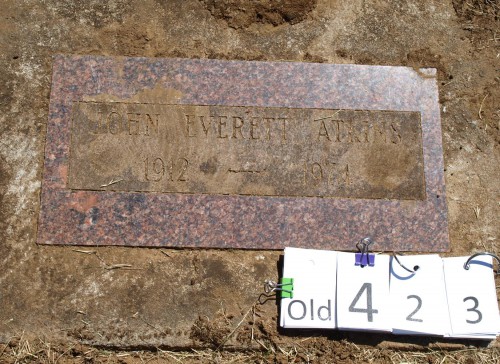 | Section: | Block: | Plot: |
| --- | --- | --- |
| Oak Grove Farm Cemetery | 4 | 23 |
Obituary
Obituary
John E. Atkins
John Everett Atkins, 61, a papermaker at Crown Zellerbach, died in a Portland hospital Tuesday.
A resident of the Camas-Washougal area his entire life, Atkins was born in Fern Prairie on April 21, 1912. He was a member of Clarke Lodge No. 203, F&M of Camas; 105th NCB World War II Veterans Association; VFW Post No. 4278 of Camas of Camas and the 25-year Club. He was also past commodore of the Dolphin Yacht Club.
Surviving him are his widow, Maxine, at home, and a sister, Mrs. Florence Tuttle of Camas.
Brown's Stoller Memorial Chapel in Camas is in charge of the 2 p.m. services Thursday, with memorial rites to be conducted by VFW Post 4278 and Clarke Lodge No. 203, F&AM. Burial is to be at Fern Prairie Cemetery.
The Columbian (Vancouver), 10 Apr 1974
If there is any missing, incorrect information or photo issue, please proceed to this page