Filter:
Clear
|
Old
|
1st Addition
|
2nd Addition
|
3rd Addition
|
Columbarium
|
QA 4x4 Ash Gardens
|
QC 2x2 Ash Gardens
|
QM Upright Memorial Section
|
Unknown
Dorothy May Cooper Bahr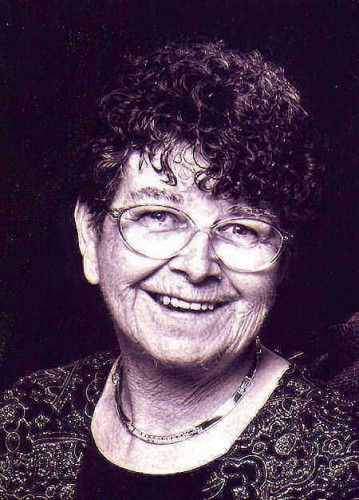 | Section: | Block: | Plot: |
| --- | --- | --- |
| 2nd Addition | 12 | 83 |
Obituary
Memorial for Dorothy May Bahr
Dorothy May Bahr, beloved wife, mother, sister, grandmother and great-grandmother, passed away on Feb. 16th, 2010.
She was born April, 16, 1935 to Lawrence and Mildred Cooper in Camas, WA. She married Lloyd P. Bahr Sr. on Feb. 22, 1952 and had four children, Lloyd P. Bahr Jr., Marvin, Ronald and Cheryl.
Family was always most important to Dot. And if you weren\'t actually related, she would adopt you as her own. She enjoyed vacationing and cruises, quilting parties, cards and games with her family and friends. And she always enjoyed taking care of her grandchildren and great-grandchildren.
Dot\'s hobbies included quilting, crocheting, cross-stitching, scrapbooking, painting, babysitting, bowling and of course, going to the casino! She was a 31 year breast cancer survivor and extremely involved in Relay for Life. She was dedicated to finding a cure for cancer. Unfortunately, the cure did not come soon enough for her. She was diagnosed with stage 4 lung cancer and fought courageously over the last six months. Her family will continue her dream of finding a cure for cancer.
Dot was a 33 1/2 year AA member and attended multiple meetings a week, and sponsored and helped countless people over the years. Her caring and loving personality and dedication was an inspiration to all.
Dot is survived by her husband of 57 years, Lloyd P. Bahr Sr.; son Lloyd P. Bahr Jr. (Janet); daughter Cheryl Saari (Larry); brother's Frank Cooper (Carolyn), Guy Cooper (Pat); sister Virginia Miller (Edward); 5 grandchildren and 7 great-grandchildren.
She was preceded in death by her parents, her brother Lawrence Cooper Jr., and her sons Ronald and Marvin.
The family requests donations, as a lasting tribute, be sent to the Ray Hickey Hospice House or the American Cancer Society\'s Relay for Life. The address for Relay for Life is PO Box 693, Camas, WA 98607 for her family team \"Dot & Lloyd\'s Journey for a Cure\".
There will be a celebration of Dot\'s life at the Camas Friends Church at 1004 NE 4th Ave. in Camas, on Saturday Feb. 20th, at 11:00am. A potluck at the church will follow.


Sourcing: Washington State Death Certificate – Straub's Funeral Home
If there is any missing, incorrect information or photo issue, please proceed to this page